Is 'Fetch' finally going to happen?!
Reality star and actress, Lindsay Lohan is looking for a better 2017 – and she's gifting her fans something that only Lindsay can – the possibility of a reboot to her 2004 hit flick on high school, Mean Girls.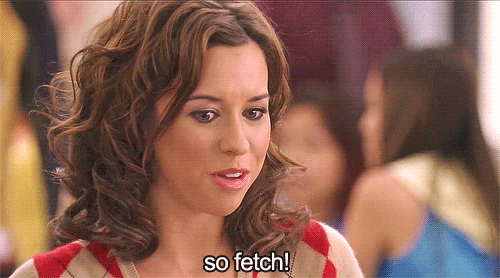 It seems Ms. Lohan told fans: "I have already written a treatment for it. I just need a response. I know Mark Waters, the director; he'd happily come back. I know that Tina Fey and Lorne Michaels and all of Paramount (Pictures) are very busy. But I will keep forcing it and pushing it on them until we do." She says she's been trying really hard to get it the continuation about the life of the Plastics off the ground, but that it's not in her hands.
Her storyline for the creators of the infamous Burn Book, is that they won't be back in high school, but audiences will get to go back into their lives, where they're all housewives, though they're still backstabbing and b*tching behind each other's backs, not to mention cheating, like Regina George once did on Aaron Samuels (the guy who looks good with his hair pushed back). "I was with Fey the other day and I said, 'We should do another Mean Girls, like an older version where they're all housewives and they're all cheating.' That would be really funny."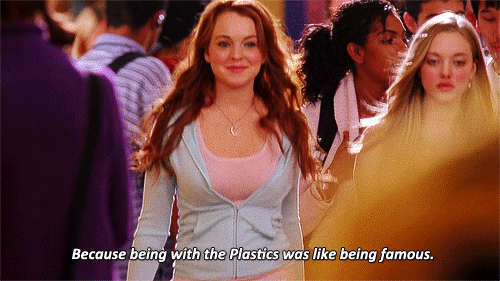 Regina George, aka Rachel McAdams was asked previously about whether she is game for another instalment to Mean Girls. The head of the Plastics had a positive response, saying she would be game if Tina Fey was involved in the project. Lohan has ideas about which new faces we would like to see. She chose Jamie Lee Curtis (her mother in Freaky Friday) and late night talk show host, Jimmy Fallon.
But don't get your hopes up, because 'fetch' might not be happening anytime soon. Tina Fey is currently working on a musical for Mean Girls that will be taking place in Washington DC. When the cast had gotten back in 2014 for the 10th anniversary of the film, Fey had expressed mixed emotions: "At that time we did want to start the conversation about the sequel, and for whatever reason, I was like, 'No! We shouldn't do that!' Now I look back and I'm like, 'Why? But now, no – it's too late now'."