Queue The Simpsons theme song, will ya?! Fox's favorite animated family show has just been renewed for not one, but TWO seasons! It will be the 29th and 30th seasons viewers will get to see of Springfield all the way up to 2018. And yes, it is not only the longest running animated show ever, but also has the largest number of episodes in total – 669 to be exact. It beats Gunsmoke, a show with 635 episodes in total. Homer Simpson, patriarch of the lead family, said in a statement: "Take that, Gunsmoke! You lost a race you didn't even know you were running!"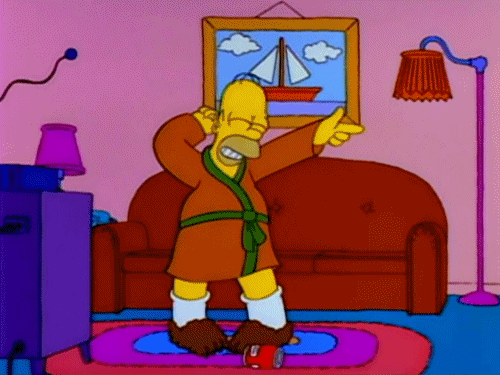 The Simpsons is an animated series about a small town called Springfield and the folks that live within. It is centered on the Simpsons, a typical American family consisting of main characters Homer, Marge, Bart, Lisa and Maggie. Recurring characters include their neighbor, devout Christian Ned Flanders, Krusty the Clown, Apu of Kwik-E-Mart, Sideshow Bob, Chief Wiggum, among others. There have been a number of guest stars on the long-running show, including Metallica, Donald J Trump and every other possible celebrity you can think of.
James L Brooks, Matt Groening and Al Jean have been executive producers of the show since the beginning. Fox Group Chairman and CEOs Dana Walden and Gary Newman said of the hit series: "The Simpsons has meant so much to the network, the studio and everyone at Fox, and its continued cultural impact around the globe is a testament to the combined brilliance of Matt (Groening), Jim (James L Brooks) and Al (Jean). Congratulations to everyone who works on this groundbreaking series – you comprise one of the greatest collections of creative talent in the history of the medium. And to the millions of Simpsons fans around the world, thank you for watching all these years. We're happy to tell you there's lots more to come".
The show is currently in its 28th season. The Simpsons is so successful not only in the United States, but on a global level, that is has spurned a movie, ride at Universal Studios and millions in dollars in merchandise.
The Simpsons are totally bringing in the moolah!